Welcome to K n B's Inflatables Please!!! Bounce house rentals are the ultimate party Solution. People often don't know what to call them though: bounce house, moonwalks, jumpers, bouncers or even a kids party inflatable thing. We call them fun and we have a great selection with all of your favorite Inflatables. We Deliver, Set Up and Take Down!! We want your event to be as stress free as possible, let us do all the hard work!! Our rentals are all day rentals (8 hours or more!!)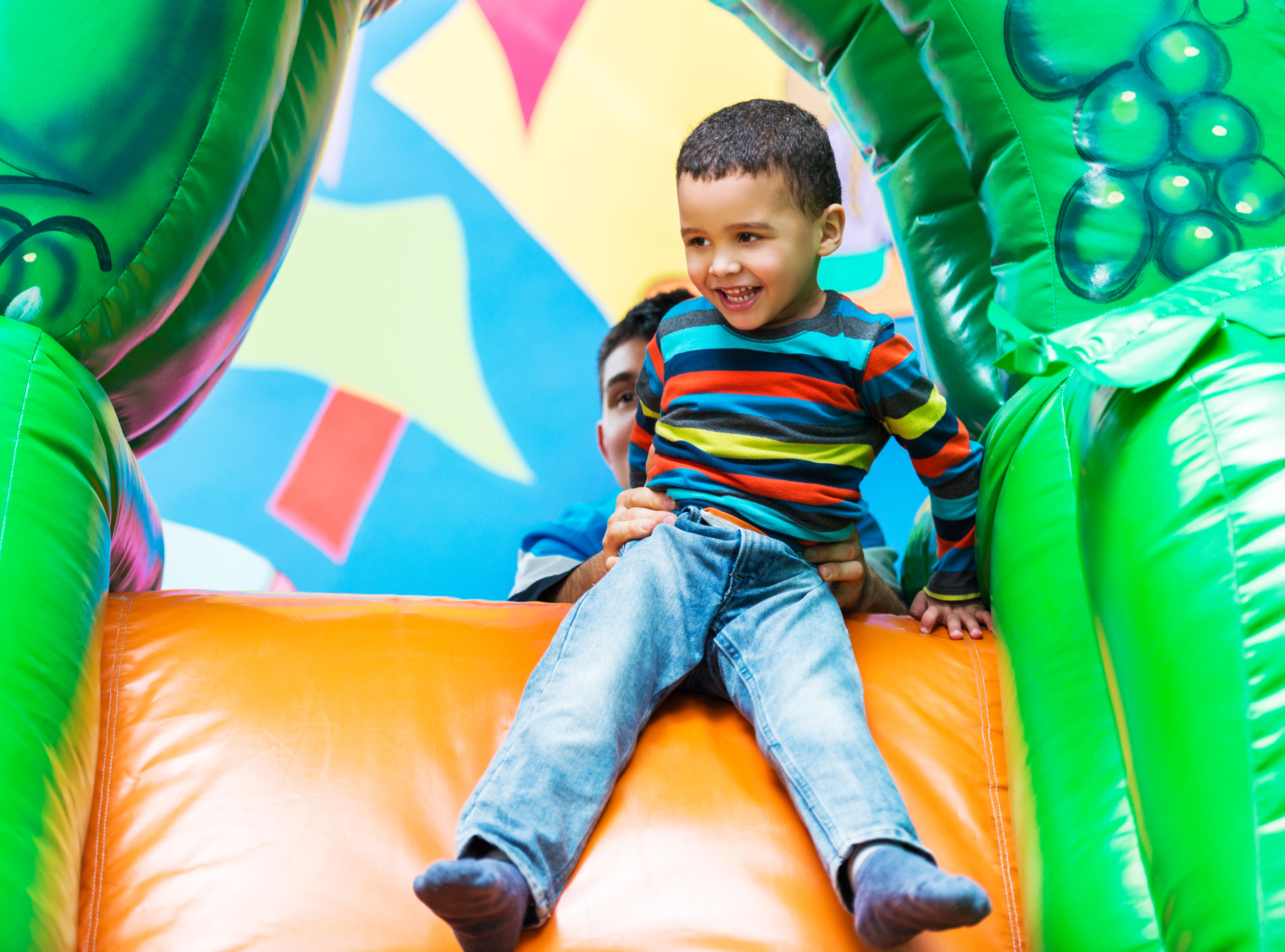 We also have inflatable slides, water slides, chairs and tables, and concessions including popcorn machines, tents and more!!. So whatever you want to call them...give us a call or reserve on-line and we promise a great time. Click Above To Get Started!
Wild Wave
The Wild Wave, tons of fun!! Sized down so that it's perfect for backyards. Plus, for the first time, this water slide and the new Wild Wave Jr. (Wet/Dry) can be used both as water slides or dry slides! This unit has 1 slide lane with a waving surface and the climbing lane features X-TRA Grip climb covers that reduce slips and help keep kids safe.
The 360 Obstacle Course
This Obstacle brings fun all around with its feature Obstacle Course 360. This ride is jam packed with obstacles to provide for optimum fun and excitement. Participants enter at the side of the Obstacle Course 360 and are immediately greeted with a wall obstacle. Clearing this leads to a crawl through tunnel and back up into pop-up obstacles. After pushing through this corner, the participant has to get creative to avoid getting entangled in the hurdles and trapped behind the ensuing wall. Once successfully through this challenging turn, sidestepping a few more pop-ups will lead the challenger to the steep 8 foot wall climb and slide down. Not so fast though, because there are two more pop ups to squeeze past at the end of the slide to come full circle and complete the Obstacle Course 360 challenge.
Schools, Churches or Businesses!!! Large or Small, we do them all!!!
We specalize in all types of events. We could Set up a whole down town festival or make a private backyard party special!! We love what we do!! We appreicate every rental and make sure its done in a professional manor. We love repeat customers and love to hear 'We'll be renting again''!!!
K n B's Inflatables Family Entertainment Center



Check out our updated Play Center!!! New Bounce house, obstacle course and so much more!!! New Arcades with a prize area!!! We're now open 7 days a week!! Monday - Saturday 10:00 a.m - 7:00 p.m and Sundays 12:00 p.m - 5:00 p.m. Perfect for Birthday Parties Too!!!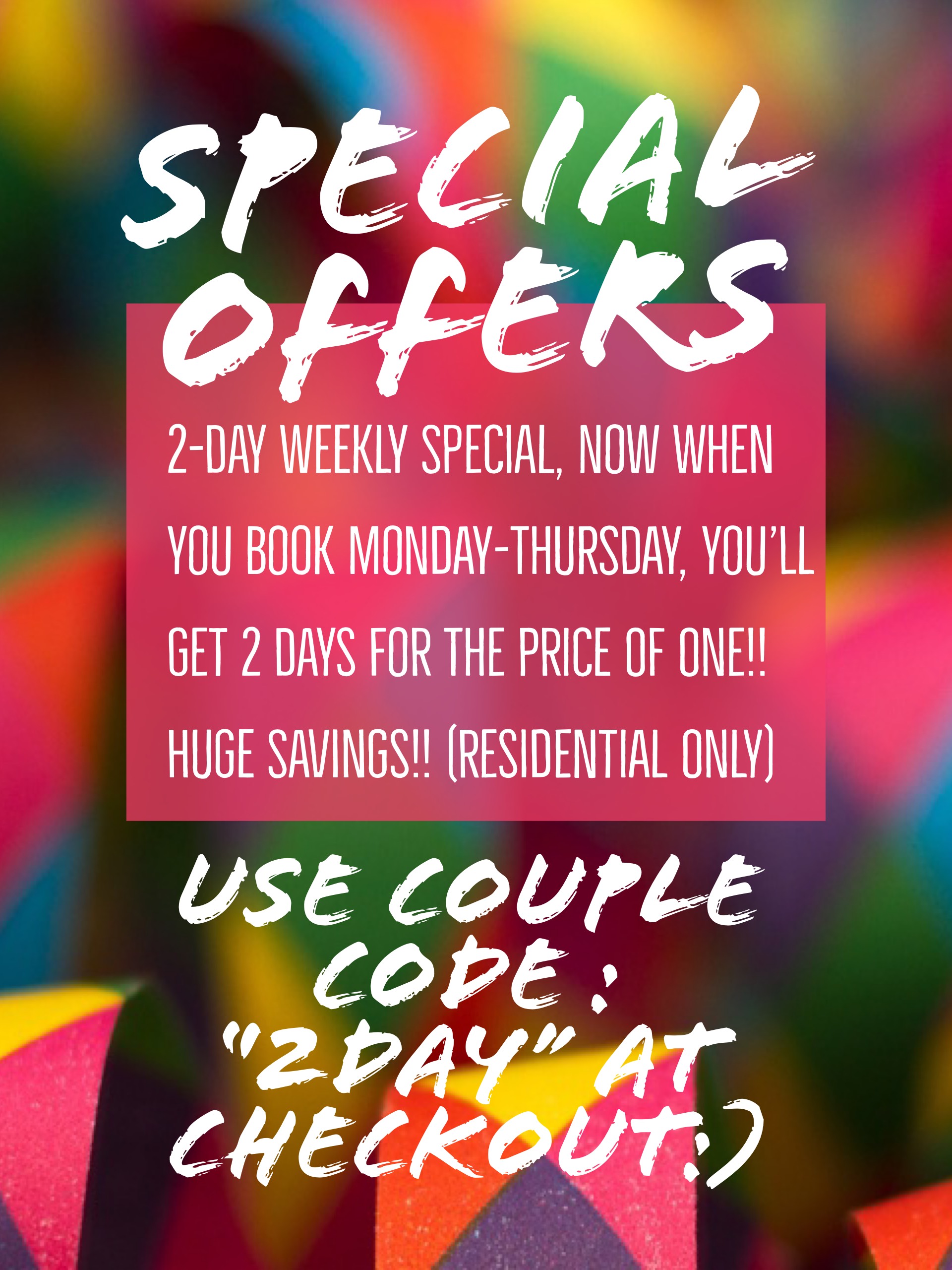 Bounce House Rental Near Me
Check Out Our Specials On Bounce House Rentals, Bounce House Combo Rentals, Moon Bounce Rentals, Jumper Rentals, Water Slide Rentals, Obstacle Course Rentals, Slip n Slide Rentals, Dual Slide Rentals, Party Supply Rentals, Event Rentals, Birthday Party Rentals, Birthday Packages, Table Rentals, Chair Rentals, Popcorn Machine Rentals, Snow Cone Machine Rentals, Tent Rentals, And More!!!! Servicing State College Pa, Centre County Pa , Altoona Pa, Lewistown Pa, Huntingdon Pa, Bellefonte Pa, Milroy Pa, Mc Veytown Pa, Phillipsburg Pa, Holidaysburg Pa, And All Of Central Pa.
Book Now
Order-by-Date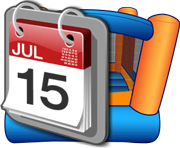 All Day Bounce House Combo Rentals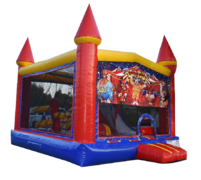 All Day Dry Slide Rentals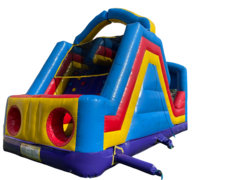 All Day Obstacle Course Rentals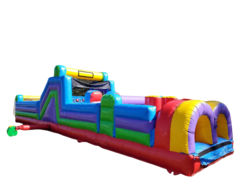 Interactives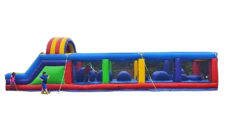 Slip N Slides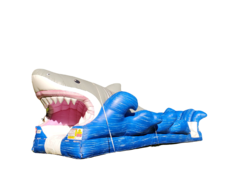 All Day Bounce House Rentals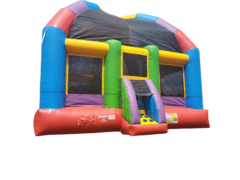 All Day Water Slide Rentals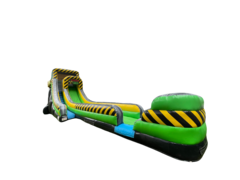 Gift Cards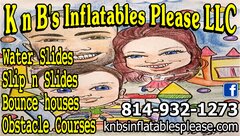 Toddler Units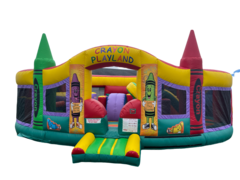 Games and Add-ons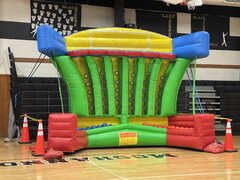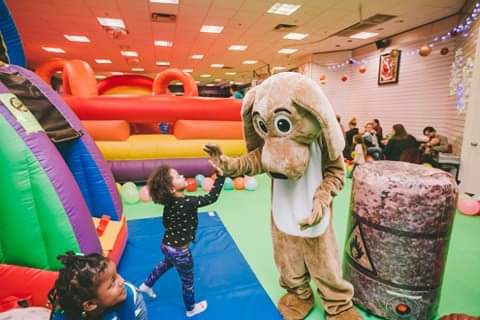 K n B's Inflatables Family Entertain Center

We are a family owned business that believes in only using the highest quality inflatables/equipment. We have a certified Pa ride inspector on site daily to oversee operations and keep your family and friends safe and entertained:) Our facility is constantly updated and we change out inflatables/rides to keep your child's imaginations flowing. Our decor amazes all ages, with fun and exciting props to keep your child stimulated and entertained!! We love to make years of memories and new friends:) We will only cater 1 - 12 years of age or 55 inches, so we keep the environment safer:) Bring your own food and drinks, for no additional cost!!! We Also have a large Birthday Party Room, that we host birthdays and events!! A private obstacle course, Full size fridge/freezer and ample tables and chairs. Ask about our pricing and availability!! K n B's has the best birthday parties EVER!!

PRICE: $9.99 + tax. (Unlimited Play, as long as you stay)

Loyalty Cards: After 5 Admissions, The 6th is FREE!!!


Located Inside the Nittany Mall:) 2901 E. College Ave Suite 710, State College Pa 16801
K n B's Inflatables Please, The Fun Starts Now!!
_______________________________________________________
All year long, K n B's delivers the fun!! When the weather is Warm and the heat is unbearable we deliver Waterslides rentals, Slip n Slides rentals, Bounce Houses rentals, Bounce house combo rentals and More. When The Weather Starts Getting A Little Chilly Or Down Right Cold, We Deliver The Perfect Bounce House rentals Or Obstacle Course rentalsTo Warm Up The Occasion. We Also Have The Perfect Winter Spot. Located Inside The Nittany Mall in State College Pa. With Almost 6000 Square Feet Of Extreme Fun!! We have Bounce Houses, A Ball Pit, Obstacle Courses, Arcades, Giant Bowling Pins And So Much More!! One Low Price, $9.99 Unlimited Play, As Long As You Stay, Makes Us An Affordable Family Option!! We Also Have A Loyalty Card That After 5 Admissions, The 6th is FREE!!! No Charge For Outside Food/Drinks And Adults Are Free!!! Since There's No Time Limit, Sit Back And Relax In Our Message Chairs, While the Kids, Get Their Energy Out And Make Tons Of New Friends. Kids Have So Much Fun, They Never Want To Leave, But If You Need Assistance, We Have Free Goodies On The Way Out, That Always Does The Trick;) We Also Have A Large Separate Event Space That We Host Birthday Parties And Other Events. Whatever The Occasion We Have You Covered!! We Look Forward To Making Memories That Last A Lifetime!!